Lemonade Variety Pack: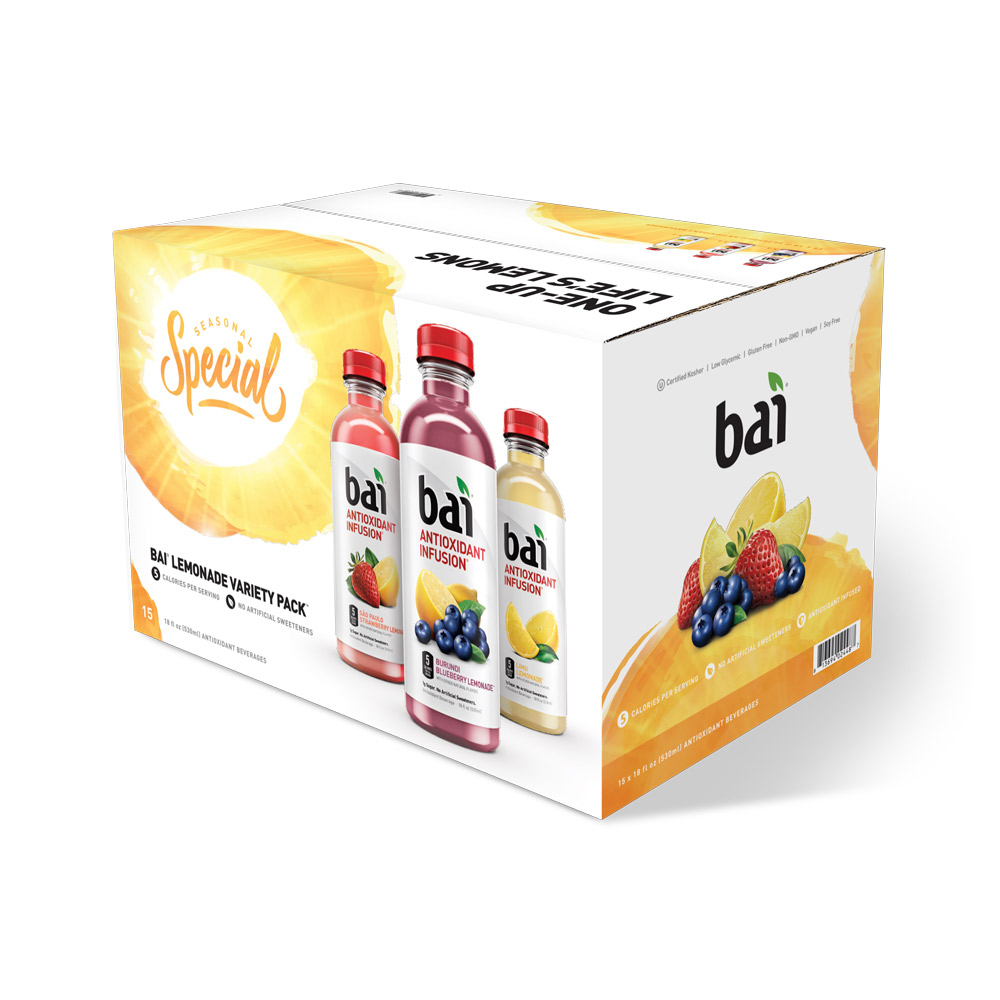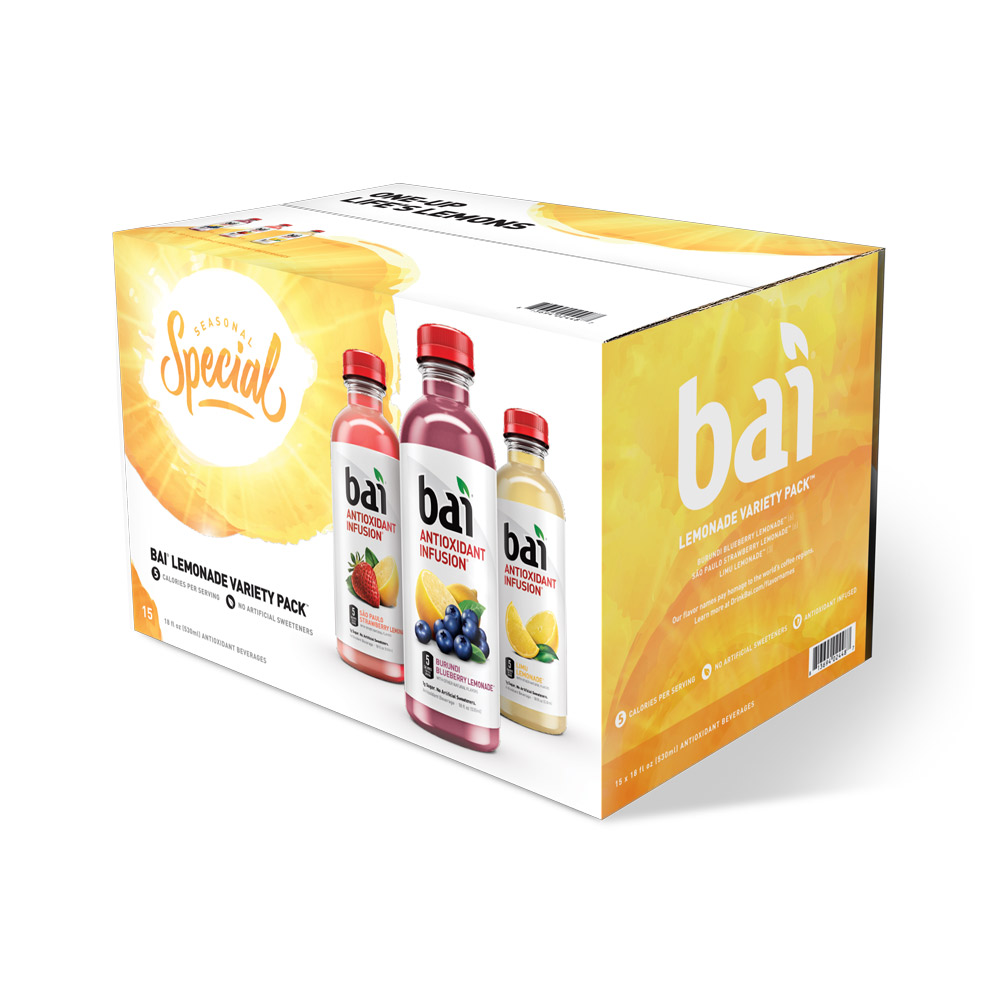 ---
Supertea Variety Pack: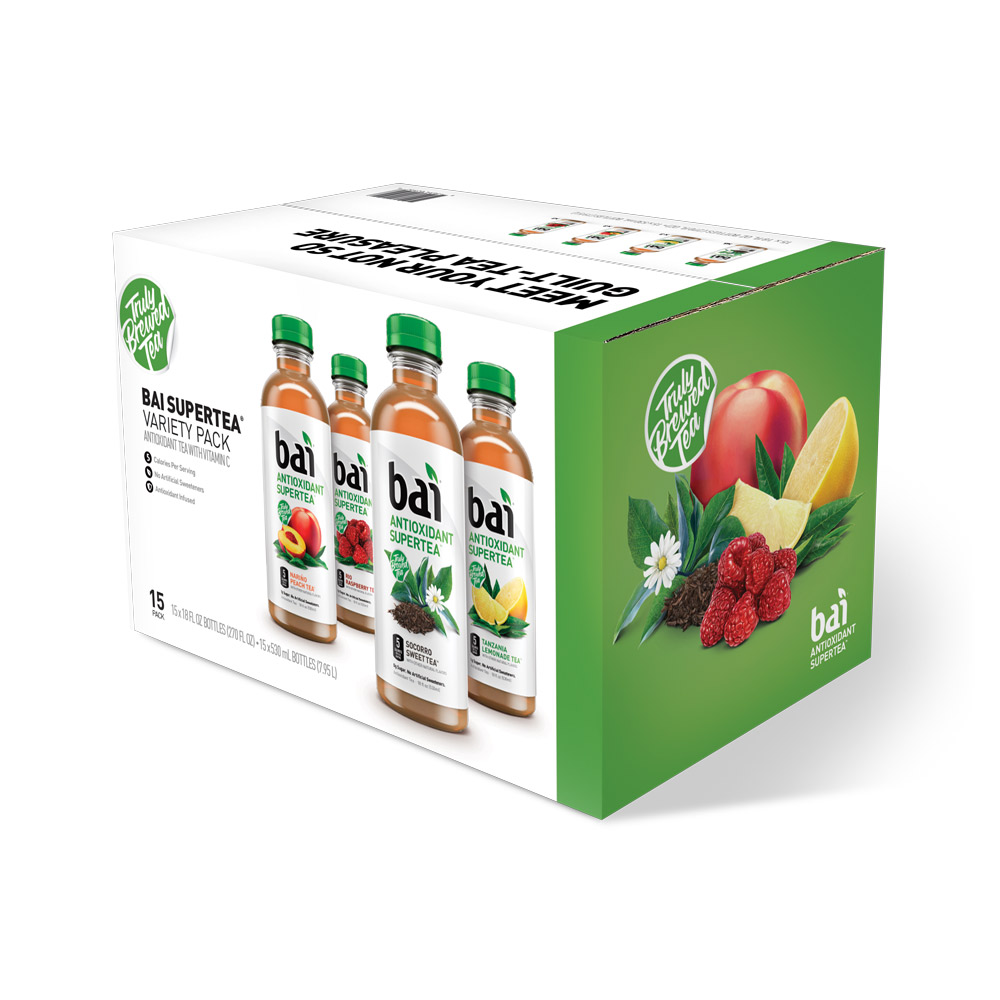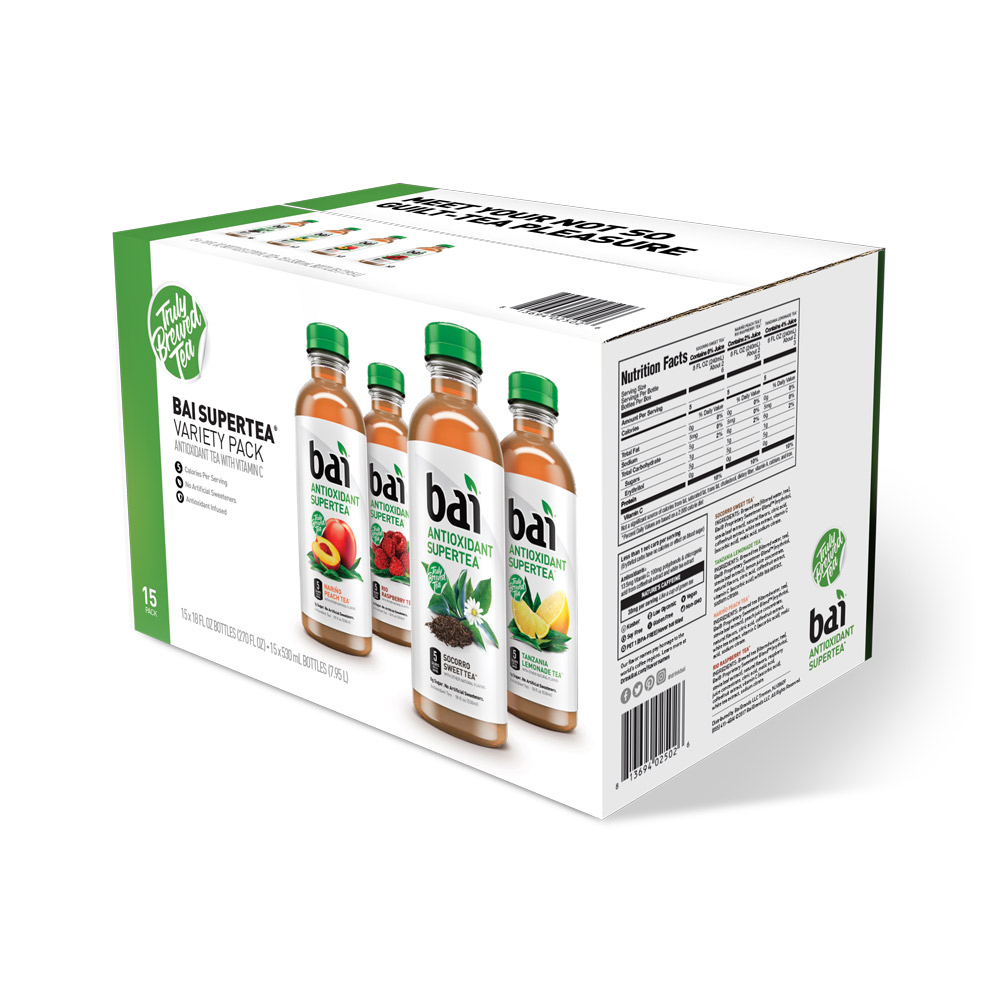 ---
Cocofusion Variety Pack: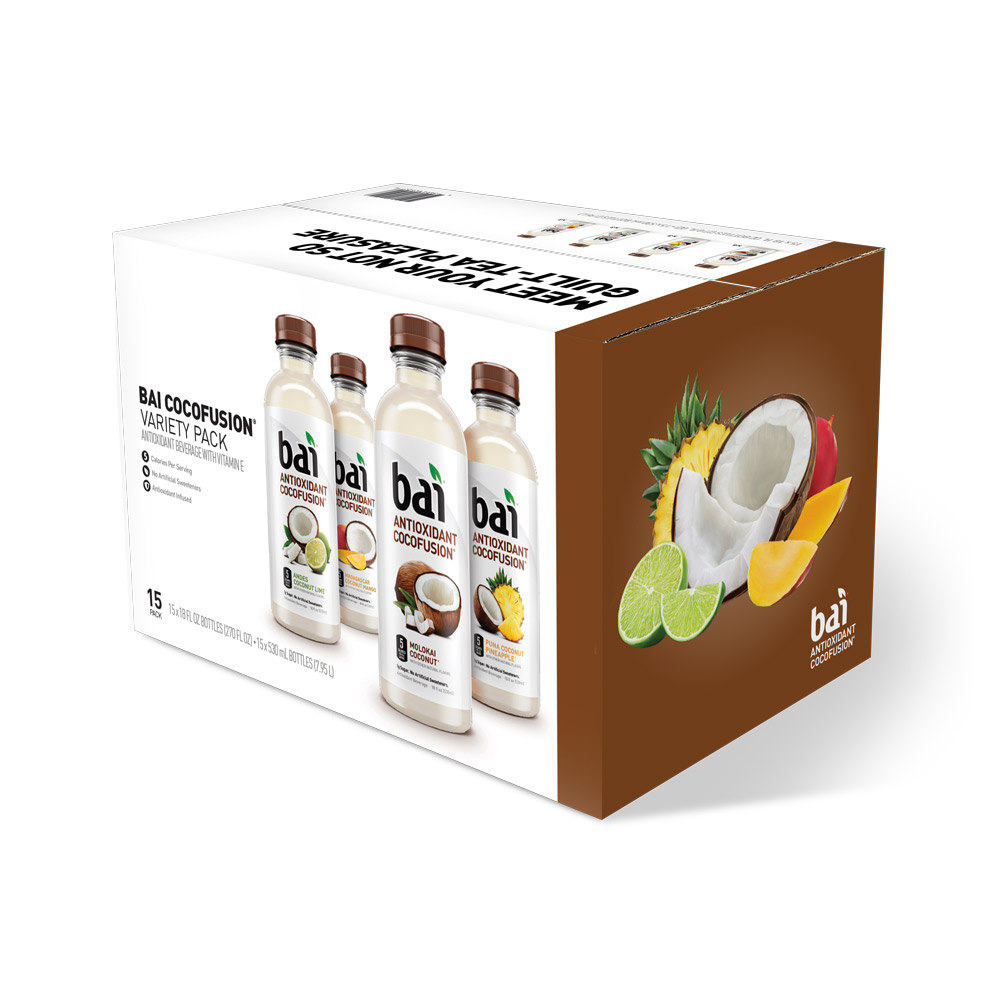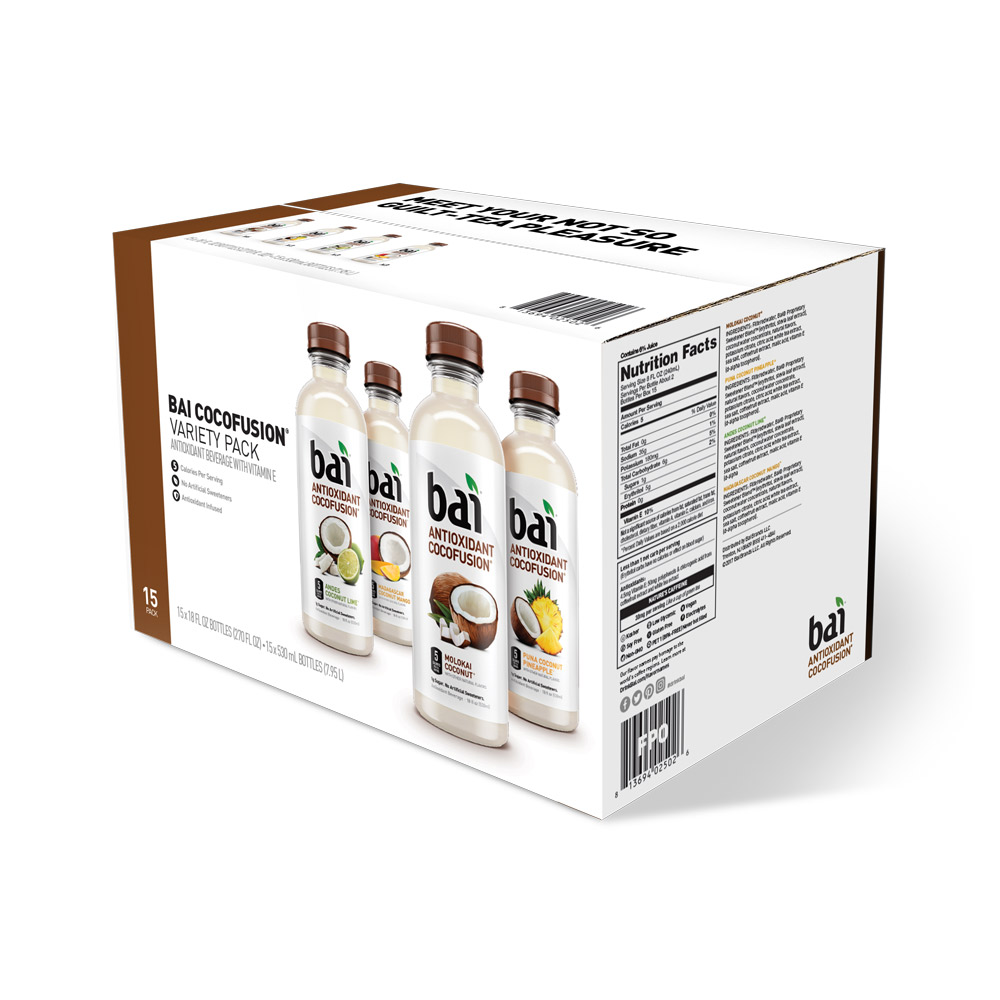 Bai Variety Packs
Job Description
As the production artist at Bai Brands, my team and I conceptualize and design variety packs for club stores that carry our Antioxidant Infusions: Base Bai, Bai Supertea, and Bai Cocofusions. My job primarily is to take a design rendering and set up the design within the dielines of the box. I have to ensure that all of the mechanicals are correct and revise the design to do so. It's important to keep aesthetics on point from rendering to production.
We strive to keep our branding and style consistent across all product lines. A consumer could see our packaging and know right away that "this is Bai."
Project Details
Design
Packaging
Print Production