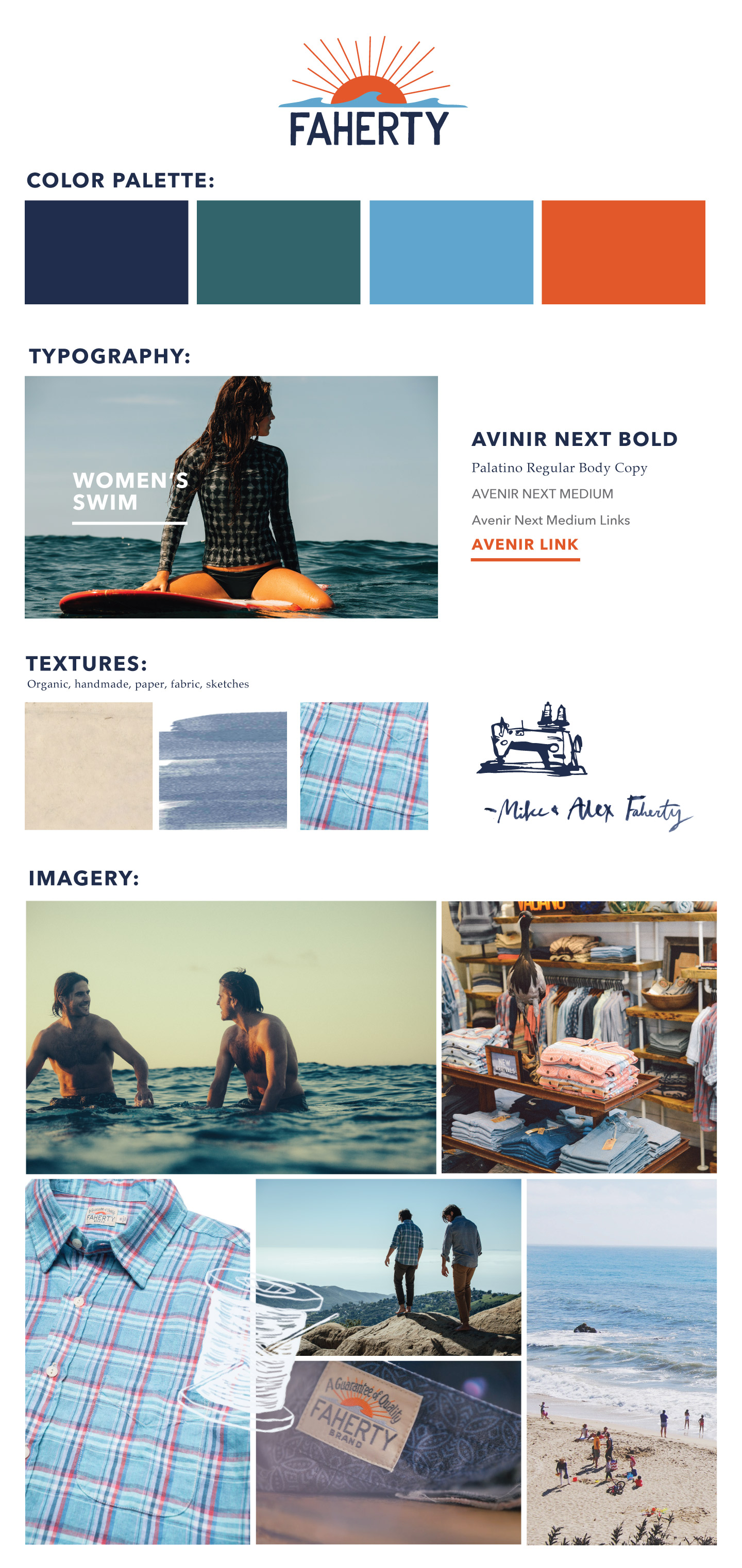 ---
Initial Design mockups:
Homepage:

---
Product Category Page: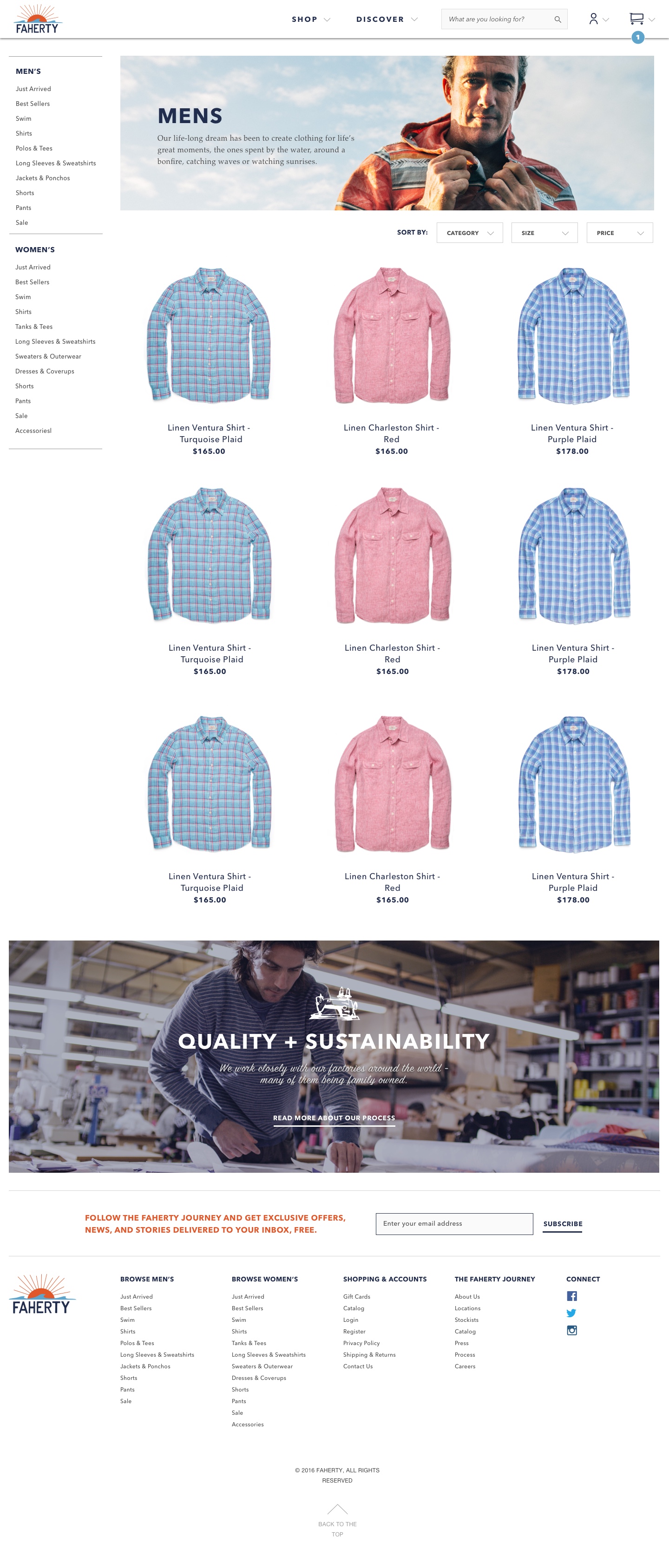 ---
Individual Product Page:

---
Pop-up Shop Page:

---
About Page:

Faherty Brand
Job Description
While serving as the lead designer for SEMGeeks, my team was tasked with redesigning a website for Faherty Brand, a surf clothing company created by the Faherty brothers. They design clothing made from unique and sustainable fabrics, and develop close, personal relationships with their manufacturers to craft high quality goods - they needed a website and a brand that reflected this idea.
The initial creative process was originally led by my creative director and was soon passed on to me. I then completed the initial wireframes and mockups for all of the pages on the site for desktop, tablet, and mobile. The design was based on the brand's style with a focus on better UX and a sleeker style and high-end look.
View the website below:
Project Details
Project Lead
Project Management
Redesign
Responsive Design